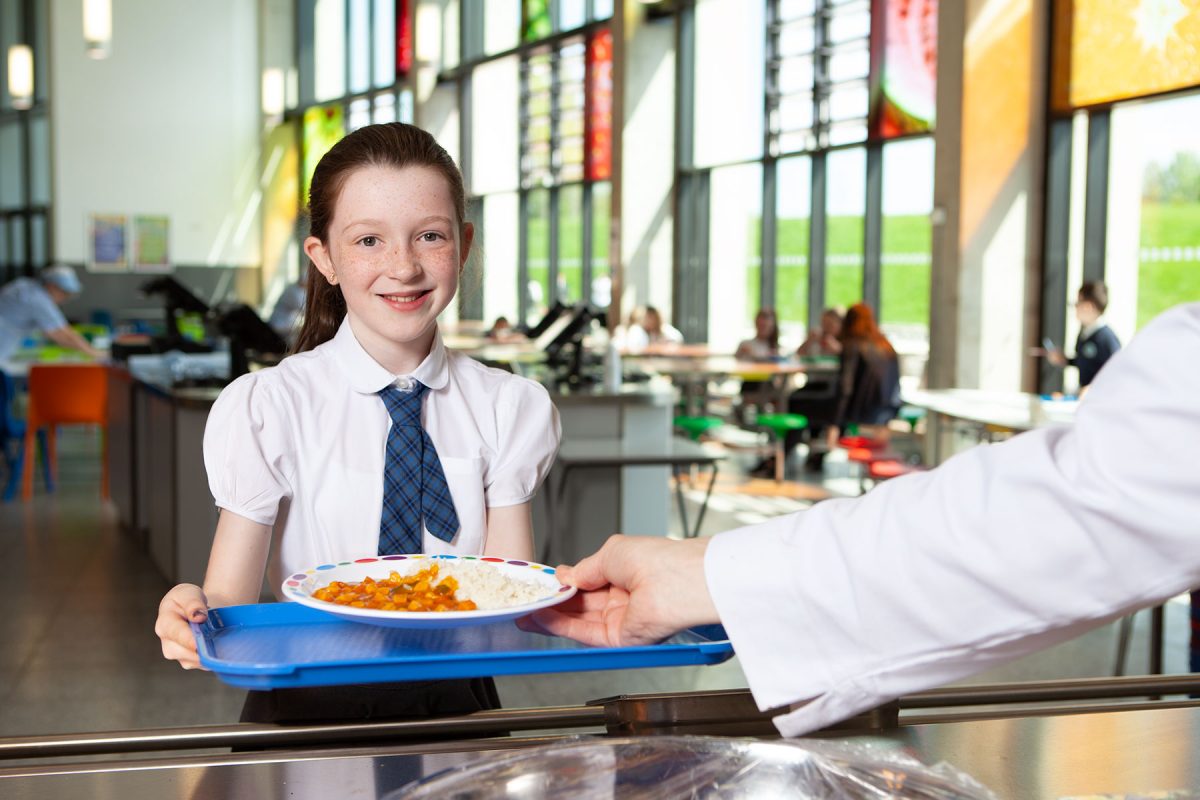 What skills do we have for eating together?
About this Guide
This Second Level guide will help you to create activities around the wellbeing indicator of Included using the Food and Health section of the Health and Wellbeing curriculum.
Suggested HWB Experiences & Outcomes
HWB 2-14a

I value the opportunities I am given to make friends and be part of a group in a range of situations.
HWB 2-29a

I enjoy eating a diversity of foods in a range of social situations.
Suggested Learning Intentions
To understand that eating together is an important time to interact with others.
Suggested Success Criteria (I Can…)
HWB 2-14a

Explain why it is important to interact with family, friends and new people in a range of social situations.

Demonstrate good manners and social skills with familiar and unfamiliar people in a range of situations.
HWB 2-29a

Discuss and set expectations for eating together.

Work with others to plan and organise an event that will allow others to share in the enjoyment of eating together.
Suggested Learning Experiences
In groups, list as many benefits as possible for eating together with family, friends and others.
Choose one of these reasons and create a poster to promote the benefits of eating together. Display this in the school canteen/dining area for everyone to see.
Provide opportunities for children to sit with peers that they do not normally mix with at lunchtimes – older pupils could 'buddy' up with younger children.
Work with a partner/small group to compile a checklist of the kinds of behaviours that they would expect themselves and their peers to show when eating together.
Plan and organise an afternoon tea event for the elderly in the community. This could be the grandparents of the children at school or, alternatively, you could contact: Contact the Elderly and they will help you to work with people in the local community. Children could use this as an enterprise opportunity and take responsibility for the planning, organising and execution of the whole event. They would need to consider budget, location for people with mobility issues, dietary requirements, skills for serving at tables, how to make people feel welcome, social skills for chatting to people they may not know or who have hearing difficulties.
Working with school staff, create an outside eating environment for pupils to use for special occasions eg a treat for children who have been working hard. Children will need to consider timings, rubbish collection, supervision and what to use to sit on or sit at.
Suggested Cross-Curricular Links
MNU 2-09a

MNU 2-09c

Manage a budget, compare costs of items for sale and calculate the profit/loss etc when planning and organising an event.
TCH 2-04b

Create/design leaflets / flyers / posters to advertise an event in an engaging and creative way.
RSHP 2-50a

An alternative group, to plan an afternoon   tea with, could be a breastfeeding mums. Breastfeeding becomes normalized within the community and the children learn to interact with  new people in a range of social situations.
Suggested Word Bank
Share
Fun
Friends
Manners
Roles
Taking Turns
Careful
Interact
Occasions
Rules
Social Skills
Special
Culture
Needs
Likes/Dislikes
Healthy
Confidence
Pleasure
Pride
Achievement
Expectations
Plan
Organise
Event
Benefits
Confidence
Self-Esteem