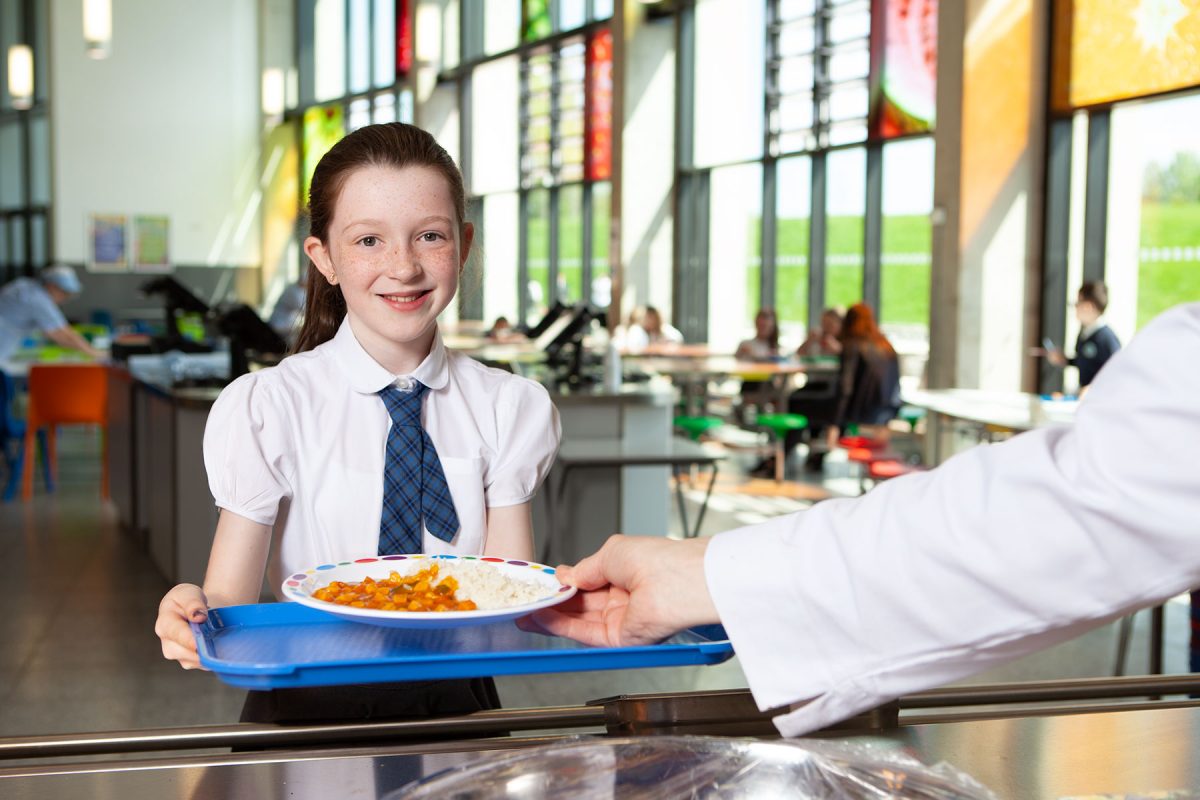 What skills do we have for catering?
About this Guide
This Second Level guide will help you to create activities around the wellbeing indicator of Achieving using the Food and Health section of the Health and Wellbeing curriculum.
Suggested HWB Experiences & Outcomes
HWB 2-19a

Opportunities to carry out different activities and roles in a variety of settings have enabled me to identify my achievements, skills and areas for development. This will help me to prepare for the next stage in my life and learning.
HWB 2-20a

I am investigating different careers/occupations, ways of working, and learning and training paths. I am gaining experience that helps me recognise the relevance of my learning, skills and interests to my future life.
Suggested Learning Intentions
To consolidate and apply a range of practical food preparation and cooking skills.
To understand how preparing and cooking foods with others can be enjoyable and develop lifelong skills.
Suggested Success Criteria (I Can…)
HWB 2-19a

Evaluate my own and others skills and areas for development.
HWB 2-20a

Identify connections between skills and the world of work
Suggested Learning Experiences
The following suggested learning experiences should be embedded throughout second level and beyond.
Engage in a range of practical food preparation and cooking activities to develop fine motor skills when using utensils.
Practical skills development – measuring, pouring, mixing, kneading, shaping, baking, spreading, cutting, sieving, juicing, mashing, grating, brushing, arranging, slicing, tearing, bridge and claw cutting techniques.
Collaborative Learning – within small groups create a healthy meal/snack within a given brief and a limited budget. Children should brainstorm all the things they need to consider prior to embarking on the task.
Health and safety – germs, storage of food and equipment, available space, personal hygiene, space.
Equipment – availability / skills needed to use them / safety.
Ingredients – locally sourced / allergies / availability / sustainability.
Timescale – consider preparation and cooking times and plan in advance for these.
Budget – cost of ingredients against allocated budget.
Skills / preferences of others in their team – need to compromise and allocate roles to ensure everyone has a job to do that they are able to complete with a degree of success and confidence.
Children could take photos or video footage of each stage of the task and use this evidence to prepare a presentation to peers at the end of the task.
On completion of the task, assess how successful it was in terms of how well the group worked as a team, sharing responsibility etc as well as evaluation the success of the dish they prepared together.
Talk to children about the 'Skills for Learning, Life and Work' and display on board / interactive white board etc. List and evaluate all the skills children think they applied when they were working together as a team. Discuss how these particular skills may benefit them now and in the future.
Evaluate the personal skills and qualities skills children feel might need to be developed and consider ways to help them do this.
Invite people who are involved with food eg farmers, bakers,delivery drivers to talk to children about the career opportunities available within the food industry and the skills, qualities and attributes that would be beneficial.
Suggested Cross-Curricular Links
SOC 2-22a

Set up and run a school tuck shop to allow children to experience running a small, simple business.
TCH 2-11a

Take part in food enterprise activities/opportunities provided by local/national businesses eg, Food for Thought Fund (Education Scotland).
Suggested Word Bank
Recipe
Cook
Taste
Touch
Smell
Safe
Prepare
Enjoy
Clean
Equipment
Select
Measure
Pleasure
Share
Practical Skills
Problem Solving
Purchase
Achievement
Ingredients
Lifelong Career
Budget
Health
Safety
Availability
Sustainability
Source
Qualities
Attributes
Team
Cooperation
Compromise
Sharing
Roles