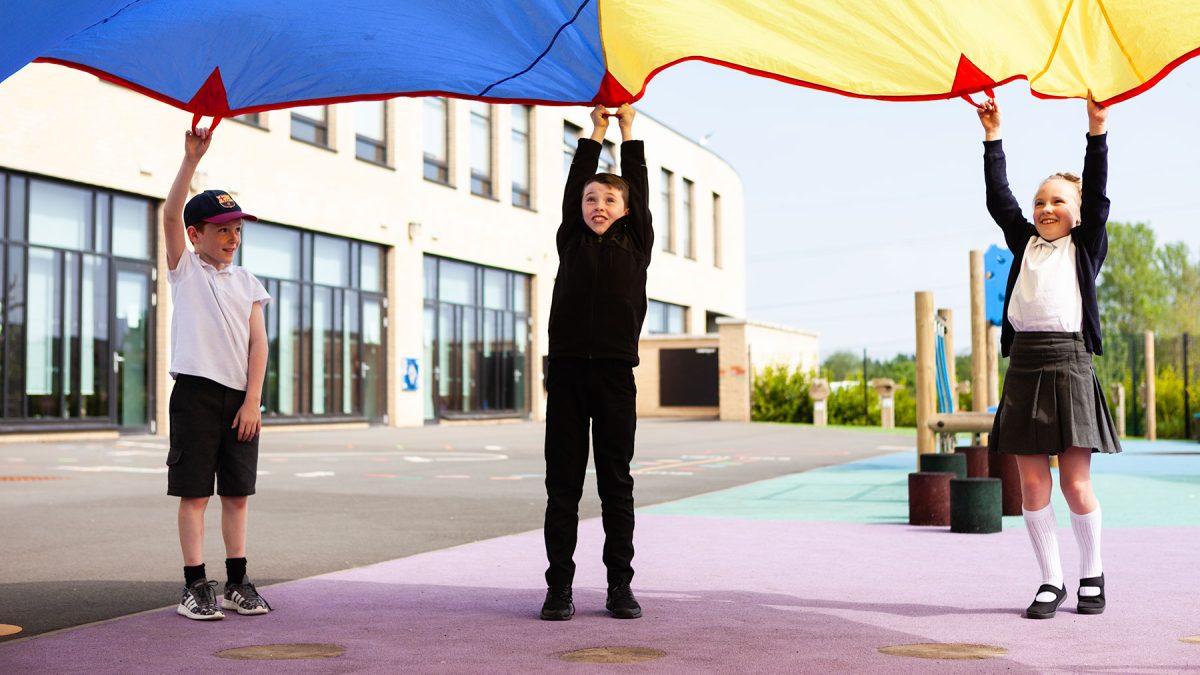 What do we do next to become successful at physical activity?
About this Guide
This First Level guide will help you to create activities around the wellbeing indicator of Achieving using the Physical Education, Physical Activity and Sport section of the Health and Wellbeing curriculum.
Suggested HWB Experiences & Outcomes
HWB 1-22a

I am developing skills and techniques and improving my level of performance and fitness.
HWB 1-24a

I can recognise progress and achievement by discussing my thoughts and feelings and giving and accepting feedback.
Suggested Learning Intentions
To develop an understanding that physical activity develops fitness.
To understand that practising and refining skills improves level of performance.
To reflect regularly on skills and strengths to help plan next steps in learning.
Suggested Success Criteria (I Can…)
HWB 1-22a

Give examples of different ways to be active to improve my fitness.

Engage actively in a variety of activities and games in new and challenging situations.
HWB 1-24a

Set simple targets and persevere in order to achieve them.

Give and accept constructive feedback to improve my own and others progress.
Suggested Learning Experiences
Large Space
Use orienteering games to develop fitness and enjoyment outdoors eg score orienteering event.
Through outdoor learning, engage in a variety of tasks which allow learners to develop the movement skills of run, climb, jump, balance etc
Engage in a range of different tasks that require physical effort. There does not have to be any competitive element in the activity.
Small Space
Mind map things they do that are not easy and require commitment and practice. They do not have to involve physical activity eg learning times tables. Discuss why time and effort needs to be made to get better at these things.
Identify how to give positive, constructive feedback to motivate others eg, two stars and a wish.
Create situations where children will be able to achieve success at their level. Discuss how their own and their peers' performance can be improved. This could lead to discussions about perseverance and reinforcing the importance of trying and not giving up.
Children could consider an athlete, for example, and discuss why they keep going and persevere eg, personal commitment, motivation, willingness to succeed, despite physical demands of the training.
Explain the meaning of this area of the curriculum :
Physical Education, Physical Activity and Sport ( PEPAS) so children understand that physical activity does not have to be about doing a sport.
Create a list of things they do every day where physical activity is involved. Create a different list of activites the children might like to try doing.
Suggested Cross-Curricular Links
LIT 1-02a

Circle time activities – discuss times when they have found something really difficult. How did it make them feel? What did they do with this difficult  challenge? Would they do the same thing again?
Suggested Word Bank
Stamina
Speed
Strength
Flexibility
Resilience
Performance
Achieve
Targets
Goals
Fitness
Perseverance
Pride
Achievement
Success
Practice