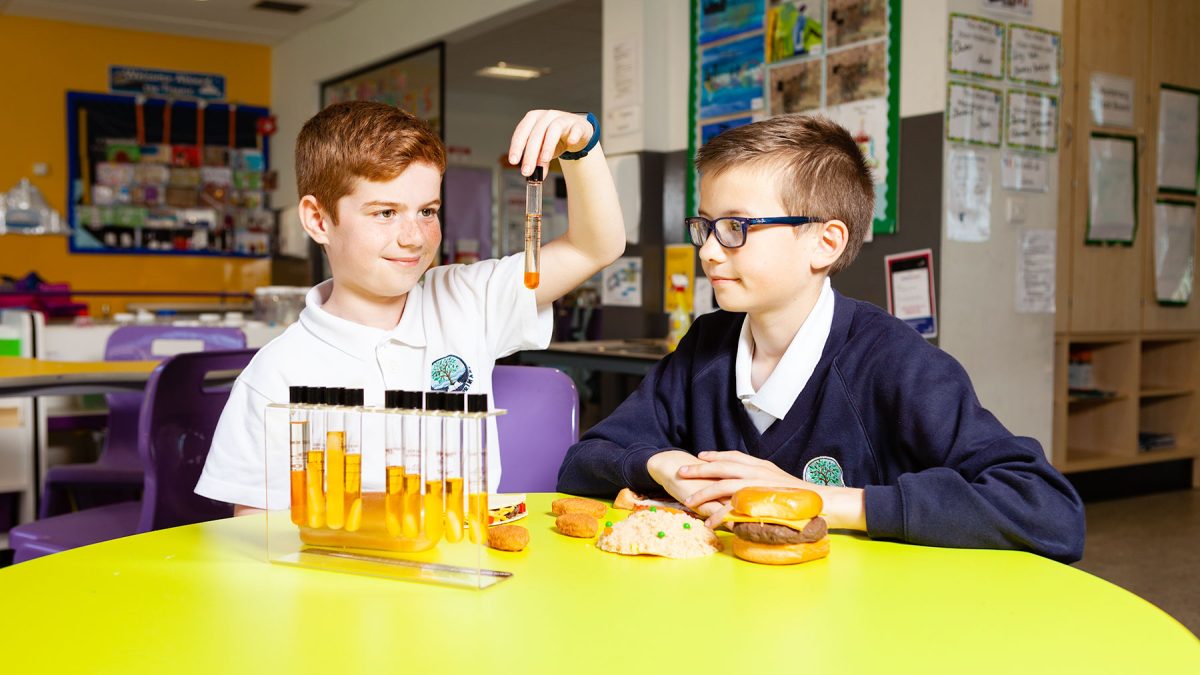 What do we do next on our nurturing journey?
About this Guide
This First Level guide will help you to create activities around the wellbeing indicator of Nurtured using the Healthy Lifestyles section of the Health and Wellbeing curriculum. Healthy Lifestyles combines the experiences and outcomes used in PSE benchmarks.
Suggested HWB Experiences & Outcomes
HWB 1-03a

I understand there are people I can talk to and that there are a number of ways in which I can gain access to practical and emotional support to help me and others in a range of circumstances.
HWB 1-05a

I know that friendship, caring, sharing, fairness, equality and love are important in building positive relationships. As I develop and value relationships, I care and show respect for myself and others.
HWB 1-44b

I understand the positive things about friendships and relationships but when something worries or upsets me I know who I should talk to.
HWB 1-45a

I know that there are people in our lives who care for and look after us and I am aware that people may be cared for by parents, carers or other adults.
Suggested Learning Intentions
To know that family and friends are important to our health and wellbeing.
To understand the roles, rules and skills required to form and maintain good friendships.
To develop strategies to deal with some of the challenges of friendships and relationships.
Suggested Success Criteria (I Can…)
HWB 1-05a

Explain why friendships are important.
HWB 1-05a

HWB 1-44b

Describe and demonstrate the qualities of a good friend.
HW 1-03a

HWB 1-44b

Explain how to access support during difficult times, for example, when friendships break down
HWB 1-45a

Know that families come in many different forms.
Suggested Learning Experiences
Mindmap all the benefits of friendships eg, how if makes us feel and/or the qualities of a good friend. Reinforce that 'qualities' refers to personal attributes, rather than physical qualities.
Discuss what makes them a good friend – referring to special qualities and what makes them unique.
Complete a pretend application form, whereby children apply for the job of a 'friend' – this should allow children to think about what they are good at as well as their own personal qualities, skills and attributes.
Interview family members, older children etc about who their friends are and why.
Research the different kinds of roles that a carer can provide eg respite care, disability care, elderly care.
Explore friendships in the wider world through media such as film and television.
Discuss/write on the subject of 'If I could be friends with anybody I would choose…because…'.
Consider scenarios where friendships break down – discuss how they would resolve them and who they would approach for help.
Invite speakers in to discuss friendships in clubs e.g. Cub/Brownie leader, senior citizens group, youth group.
Circle time activities – based on friendship and relationships using some of these starters:
'I feel happy when…' My friend is important because…'
Discuss  who they could talk to if they felt upset by any relationship.
Brainstorm different types of friendships – in families, with pets, at clubs, long distance. Discuss the positive and negative aspects of each.
Create a photo display of pupils with their friends. Discuss what is happening in pictures and how we can tell other people are friends – smiling, laughing, body language, sharing etc. Display a word bank of words and phrases to help describe the photos.
Know that families come in many different forms. This is a stand alone lesson plan from Who Cares?Scotland
Suggested Cross-Curricular Links
EXA 1-13a

Engage in role play exploring positive and negative relationships and ways to deal with them/freeze frame scenes depicting friendship issues and discuss different solutions.
ENG 1-30a

Personal writing –describe and share a positive experience with a friend, considering feelings and explaining why we need friends.
LIT 1-28a

LIT 1-29a

Functional writing – create a 'Wanted' poster conveying information about the qualities of a good friend.
Suggested Word Bank
Friend
Friendship
Caring
Sharing
Kind
Happy
Listen
Take
Turns
Roles
Rules
Skills
Support
Difficult
Challenges
Qualities
Resolve
Needs
Change
Family
Relationships
Worry
Concern
Considerate