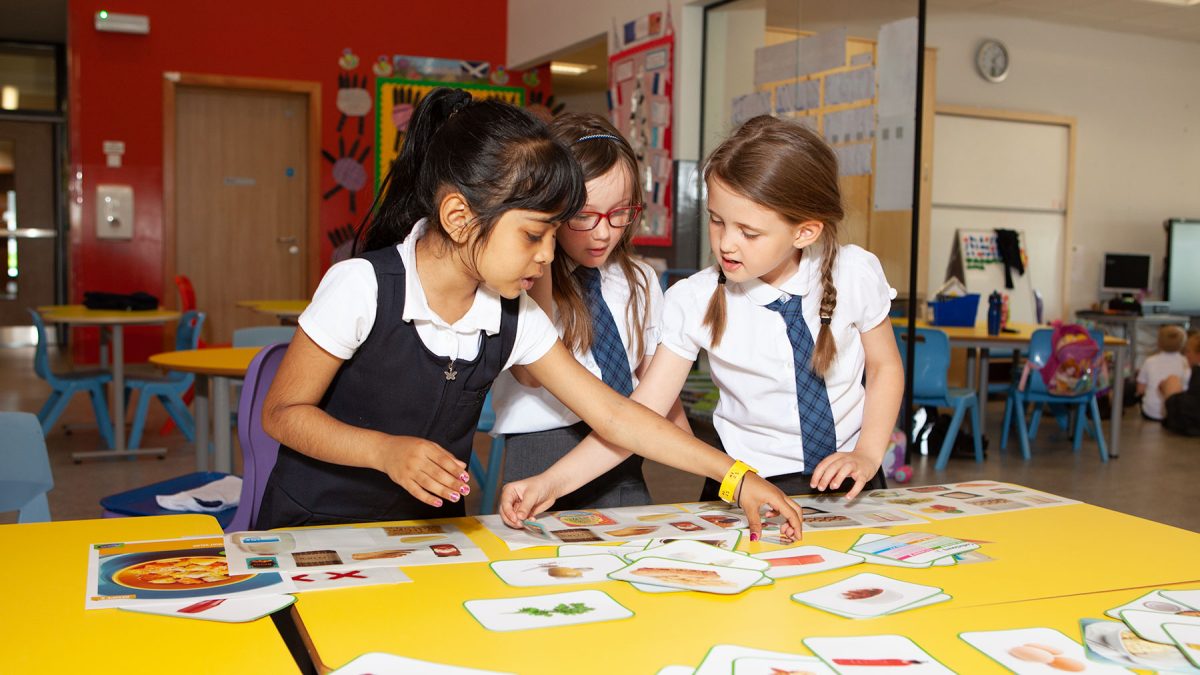 What do we do next on our cultural food journey?
About this Guide
This First Level guide will help you to create activities around the wellbeing indicator of Respected using the Food and Health section of the Health and Wellbeing curriculum.
Suggested HWB Experiences & Outcomes
HWB 1-09a

As I explore the rights to which I and others are entitled, I am able to exercise these rights appropriately and accept the responsibilities that go with them. I show respect for the rights of others.
HWB 1-29a

I enjoy eating a diversity of foods in a range of social situations.
Suggested Learning Intentions
To explore and enjoy new experiences when eating and socialising with others.
To know and respect that there are different reasons why people make food choices.
Suggested Success Criteria (I Can…)
HWB 1-09a

Show respect for other people's opinions, culture and beliefs about food.
HWB 1-29a

Compare foods from my own and other cultures.

Discuss the benefits of trying and sharing new foods with my friends.
Suggested Learning Experiences
Investigate the food likes and dislikes of the class.
Identify the most unusual foods tried by the class/teachers/parents.
Create a display to celebrate trying new foods.
Mindmap reasons why people may choose to eat different foods – likes/cost/availability.
Compare foods eaten for different celebrations eg. birthdays, religious/cultural celebrations.
List different countries and ask children to think of the foods associated with those particular countries.
Investigate different food cultures eg, Chinese culture – eating with chopsticks: Christmas – turkey; Halloween – pumpkin.
Plan and create foods for a cultural event eg, Burns Supper, Chinese New Year, Harvest etc.
Create a themed restaurant in the classroom eg, Chinese, Italian, Indian – plan a menu suitable for the restaurant.
Plan a food tasting event using ingredients/foods from a range of countries around the world. Make simple dishes / snacks / dips using range of ingredients – compare different flavours and textures of the foods being sampled – vote on favourite and collate results.
Consider pupils in the class/school with food allergies eg nut allergy. Discuss how this may affect their food choices and how they can help to support children with food allergies so that they feel safe and included.
Ask a child who loves something eg toast, to chat to a child who does not like toast. Compare the differences and encourage them to create something together that they will both enjoy.
As well as encouraging the children to try new tastes and food experiences, show children how to respectfully decline something they do not enjoy.
Suggested Cross-Curricular Links
RME 1-06b

Investigate ways in which other world religions have different rules and beliefs about the foods they eat. Compare this to own rules about food.
TCH 1-03b

Select a country and use electronic sources eg, internet, to extend learning about the kinds of foods associated the chosen country.
MNU 1-20b

Apply findings of the class food likes and dislikes and present results using different graph styles.
Suggested Word Bank
Special
Respect
Food
Festival
Celebration
Occasion
Restaurant
Likes
Dislikes
Choices
Culture
Preference
Opinions
Religious
Lifestyle
Laws
Medical
Allergies
Preferences
Opinions
Beliefs
Needs
Rights