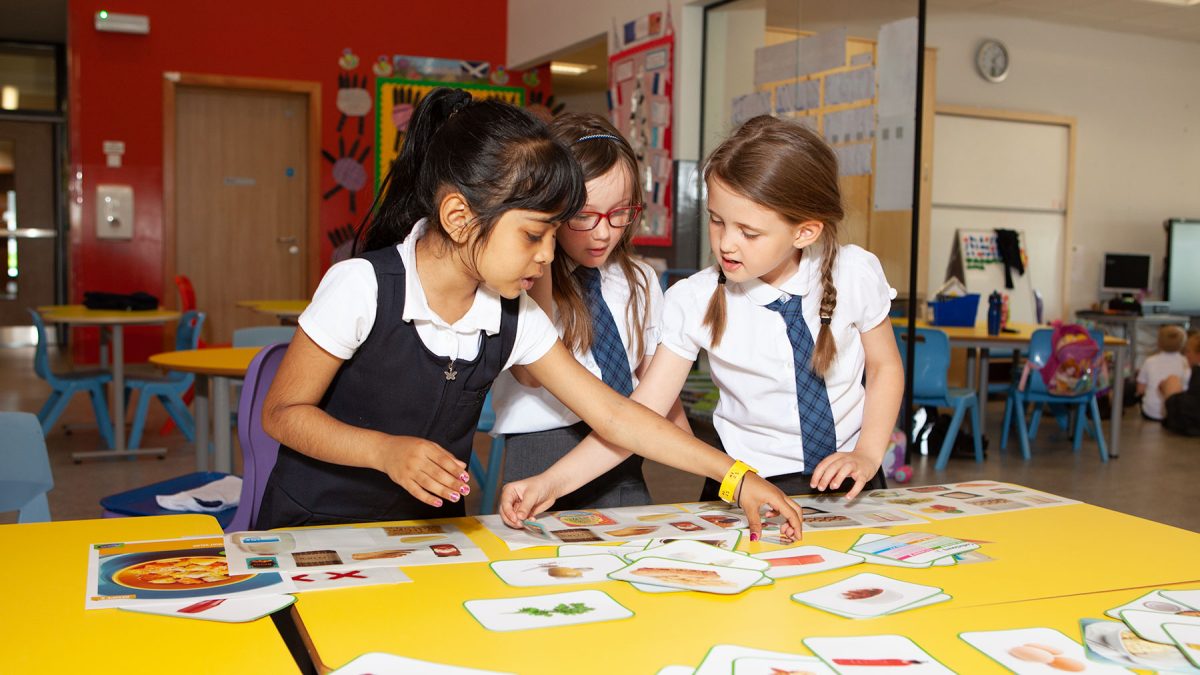 What do we do next about social eating?
About this Guide
This First Level guide will help you to create activities around the wellbeing indicator of Included using the Food and Health section of the Health and Wellbeing curriculum.
Suggested HWB Experiences & Outcomes
HWB 1-14a

I value the opportunities I am given to make friends and be part of a group in a range of situations.
HWB 1-29a

I enjoy eating a diversity of foods in a range of social situations.
Suggested Learning Intentions
To know that eating together is an important time to interact with others.
Suggested Success Criteria (I Can…)
HWB 1-14a

Explain why it is important to interact with family and friends in different social situations.
HWB 1-29a

Demonstrate good manners and social skills .

Show that I am willing to explore and enjoy new food experiences.

Choose appropriate foods to prepare for different events.
Suggested Learning Experiences
Brainstorm all the different occasions where people may eat together.
Get the class to find out what good table manners are and why they are important. Make a set of rules to display in the canteen showing why good table manners matter.
Explain why things happen in a set order in restaurant eg, sit at table, look at menu, decide what to have, order food etc. What would happen if we did things differently.
Describe different places where people can eat food. Make a display of different and unusual places to eat.
Take photographs (or bring them in from home) to show occasions when people interact over food.
Actively encourage children to sit with different people at lunch time – set rules / guidance to encourage good social skills and table manners.
Create a display to celebrate trying new foods – children's names and thoughts could be displayed in the dinner hall encouraging other children to try something new.
Make posters to highlight how eating with friends is fun.
Collaborative learning – plan a special meal for a group of friends, making sure that everyone's needs are catered for eg, find out what they like/don't like; allergies; cultural needs etc.
Help children to prepare a healthy snack for breaktime that can be shared with a friend.
Plan a picnic, indoors or outdoors, for the class to share together. Encourage the children to think about food they can eat with their fingers.
Suggested Cross-Curricular Links
EXA 1-14a

Create a role-play area eg, themed restaurant to develop confidence and social skills to try different roles in a restaurant.
RSHP 1-51a

Encourage the children to think about breast feeding mums and where they can feed their babies.
Suggested Word Bank
Share
Fun
Friends
Manners
Roles
Taking Turns
Careful
Interact
Occasions
Rules
Social Skills
Special
Culture
Needs
Likes/Dislikes
Healthy
Confidence
Pleasure
Pride
Achievement