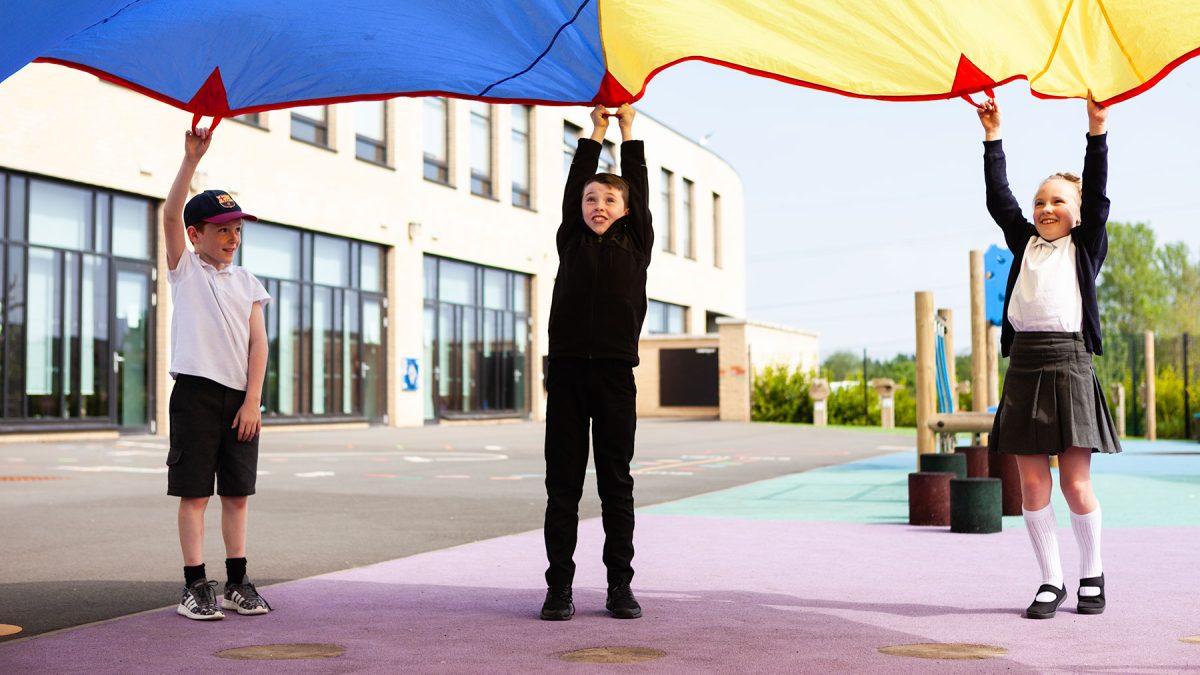 What do we do next about nurturing our team?
About this Guide
This First Level guide will help you to create activities around the wellbeing indicator of Nurtured using the Physical Education, Physical Activity and Sport section of the Health and Wellbeing curriculum.
Suggested HWB Experiences & Outcomes
HWB 1-25a

Within and beyond my place of learning I am enjoying daily opportunities to participate in physical activities and sport, making use of available indoor and outdoor space.
Suggested Learning Intentions
To develop opportunities to be physically active both inside and outside school.
To know that physical activity is enjoyable and healthy and should be part of a daily routine.
Suggested Success Criteria (I Can…)
HWB 1-25a

Describe and discuss activities I can do inside and outside of school.

Identify people and organisations within my school and local community that can support me to take part and enjoy activity and sport.
Suggested Learning Experiences
Small Space
Provide opportunities for learners to engage in a variety of extra-curricular activities (lunchtime and after school).
Plan and organise walk/cycle to school focus week or a more structured bike-ability programme.
In groups discuss activities children can take part in, both in and out of school, that could contribute to a more active lifestyle.
Investigate the range of extra-curricular activities available to them in their local community and who could support them to access these clubs or places eg, teacher, active schools coach, Brownies etc.
Create an activity planner/diary for a month, indicating different ways to be active both within and outside school.
Collaborative learning – design a playground game that would allow everyone to take part and be successful. It could also be a circuit with different types of activities.
Suggested Cross-Curricular Links
LIT 1-26a

TCH 1-04b

Select ideas and relevant information to design a leaflet to promote a sports club in their area. Use IT  to create images, communicating ideas in an engaging and logical way.
Suggested Word Bank
Caring
Sharing
Taking
Turns
Listening
Feelings
Fair
Rules
Organisation
Support
Community
Nurtured
Active
Enjoyment
Select
Organise
Sport
School