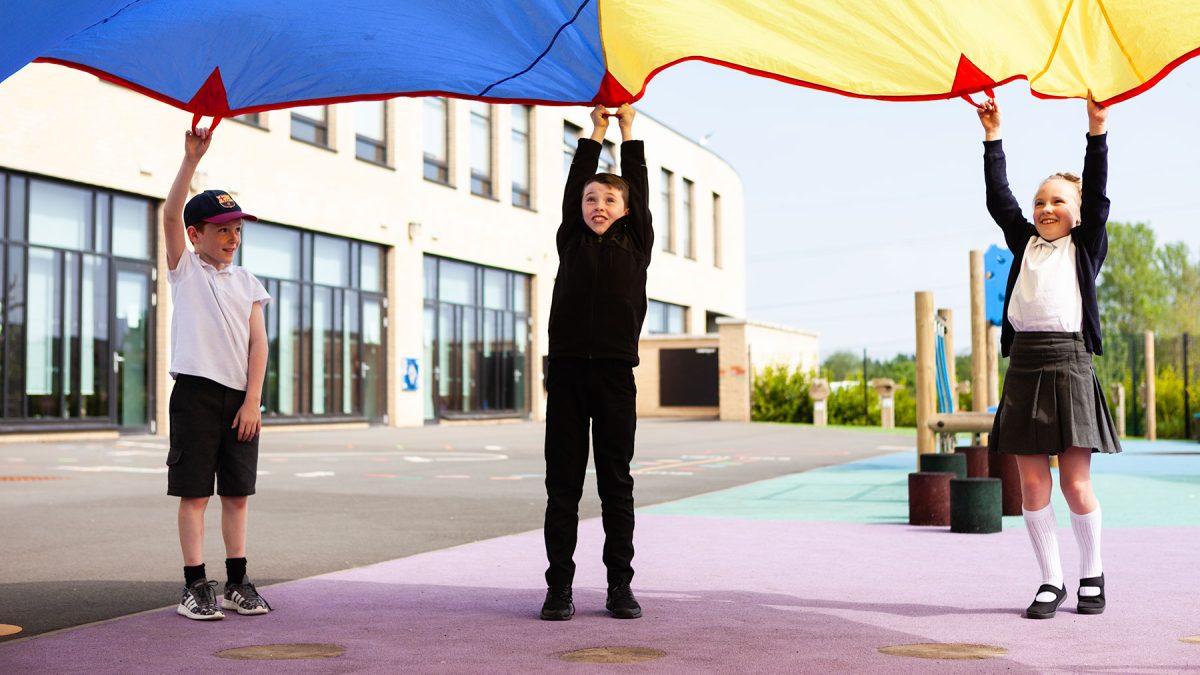 What do we do next about being inclusive during physical actvity?
About this Guide
This First Level guide will help you to create activities around the wellbeing indicator of Included using the Physical Education, Physical Activity and Sport section of the Health and Wellbeing curriculum.
Suggested HWB Experiences & Outcomes
HWB 1-10a

I recognise that each individual has a unique blend of abilities and needs. I contribute to making my school community one which values individuals equally and is a welcoming place for all.
HWB 1-23a

I can follow and understand rules and procedures, developing my ability to achieve personal goals. I recognise and can adopt different roles in a range of practical activities.
Suggested Learning Intentions
To develop an understanding of how their individual skills and the skills of others, contribute to a group/team situation.
To work co-operatively in groups and provide and receive peer support.
To develop own and others' self-worth and self-esteem through effective participation.
Suggested Success Criteria (I Can…)
HWB 1-10a

Demonstrate how to work with others in a range of activities.

Develop my own and others' self worth and self esteem through effective participation.
HWB 1-23a

Show persistence when facing a challenge and work through it to achieve success.

Adopt different roles and show consideration for the feelings of others.
Suggested Learning Experiences
Large Space
The purpose of these activities is to boost the self-esteem of the children. It aims to highlight that everyone has strengths that can be used to the benefit of each other. This will help to create a strong class ethos and encourage the class to work together as a team.
Develop teamwork through participation in a wide range of small sided/team activities.
Small Space
Engage in a range of team-building activities and cooperative games in which everyone has a role.
Create games which require a contribution from and a role for everyone using simple or no equipment eg, hand- clapping sequence; mirroring movements.
Facilitate opportunities for co-operative learning activities to support group and individual learning.
Create profiles outlining physical, emotional and social qualities they are good at and others they need to work on. Develop rules to ensure maximum participation and engagement.
Create rules for working together as a team and display these in the gym hall.
Suggested Cross-Curricular Links
TCH 1-04a

TCH 1-04b

Create short video clips of children working in group/team activities to support and enhance learning and to outline the qualities of what makes a good team. eg, self and peer assessment.
Suggested Word Bank
Caring
Considerate
Needs
Abilities
Differences
Skills
Interests
Rules
Team Work
Co-Operation
Roles
Contribution
Support
Self-Worth
Self-Esteem
Participation
Feelings
Emotions
Qualities