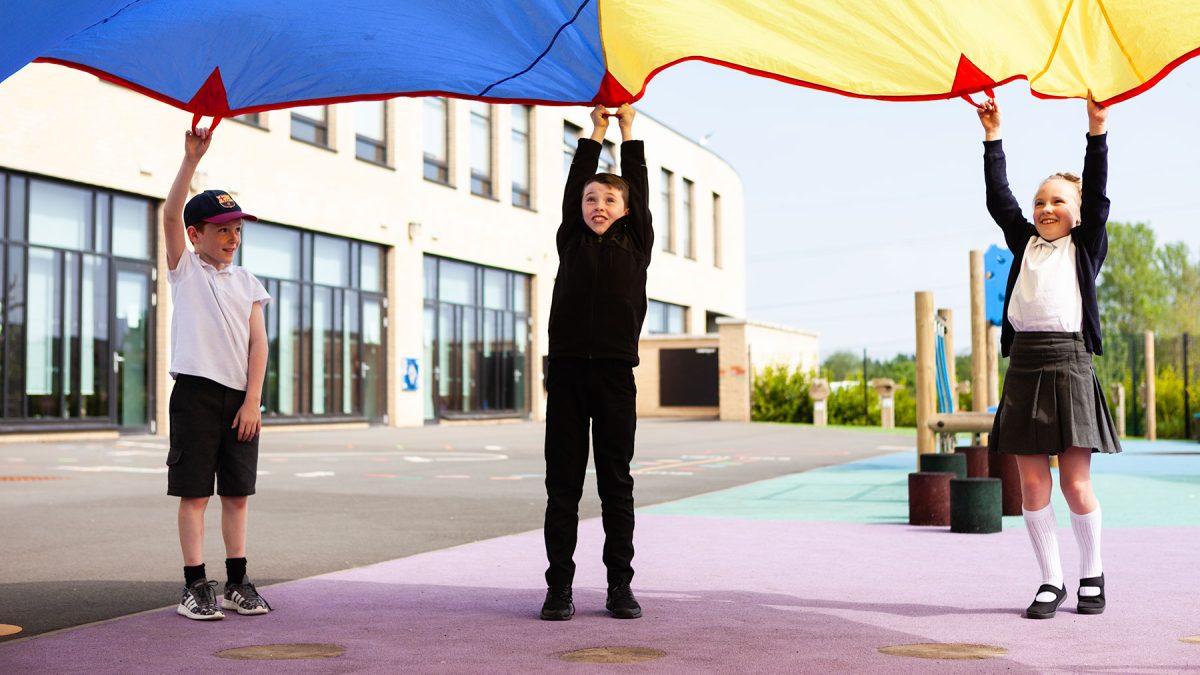 What do we do next about being active every day?
About this Guide
This First Level guide will help you to create activities around the wellbeing indicator of using Active the Physical Education, Physical Activity and Sport section of the Health and Wellbeing curriculum.
Suggested HWB Experiences & Outcomes
HWB 1-11a

I make full use and value the opportunities I am given to improve and manage my learning and in turn, I can help to encourage learning and confidence in others.
HWB 1-28a

I understand that my body needs energy to function and that this comes from the food I eat. I am exploring how physical activity contributes to my health and wellbeing.
Suggested Learning Intentions
To understand how and why physical activity is necessary for positive health and wellbeing.
To take responsibility for developing their own levels of physical activity.
Suggested Success Criteria (I Can…)
HWB 1-11a

Demonstrate how to record, monitor and set achievable goals to improve my physical activity.
HWB 1-28a

Describe how exercise and activity affects my body.

Explain factors that can affect my performance eg energy input (food) and output (exercise), time of day, etc.
Suggested Learning Experiences
Large Space
Engage in a range of activities that use lots of energy very quickly eg, fast running or skipping. Compare and contrast the feelings they have when engaged in activities that demand more sustained activities eg walking, climbing steps.
Engage in range of simple activities that children can do at different times of the day eg before or after lunch, first thing in the morning or just before going home. Children to record their thoughts to use in the activity below.
Take turns at being coach and athlete – record and monitor progress in a variety of activities eg, skipping for 30 seconds, shuttle runs, step-ups, bouncing a ball.
Small Space
Consider the frequency, intensity and duration of different levels and types of activity.
Consider how their body feels following different levels of activity eg, heart beats faster, breathe more heavily, body sweats etc following more rigorous activity.
Compare how they feel when taking part in the same activity at different times of the day. Record the class results on a feelings/achievement chart/profile.
Consider factors that might affect their performance/ feelings in the previous activity, with particular emphasis on food ie meal times, portion sizes, energy, type of food etc.
Develop and adapt a variety of games with a partner that uses minimal equipment.
Discuss with a partner ways in which some activities can be made more or less challenging.
Consider setting up achievable goals for a few simple activities that could be completed every day. The Daily Mile is a good way to start with the goal of running for as many of the 15 minutes as possible.
Suggested Cross-Curricular Links
SCN 1-04a

Investigate different types of energy and the factors that affect people's energy needs – age, health, hobbies, job.
Suggested Word Bank
Responsibility
Activity
Record
Monitor
Achieve
Goals
Performance
Exercise
Body
Energy
Heart
Fast/Slow
Rigorous
Frequency
Intensity
Duration
Levels
Profile
Equipment
Challenge
Evaluate
Development