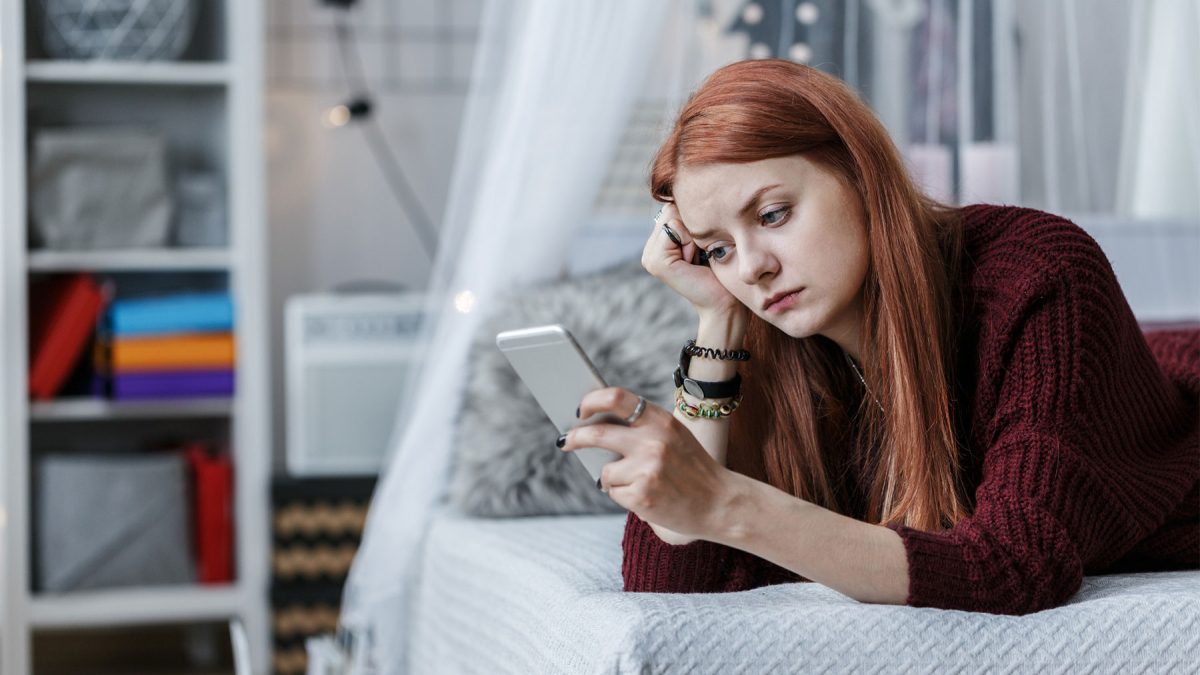 Using the National Health Service (NHS)
about this guide
For teachers:
These self-study In Real Life (IRL) topics can be used to augment your current Senior Phase provision. However, you may wish to look at the following links and information about cocreation in the activity section to design PSE provision in the Senior Phase. As with any activity it is important to recognise that there may be potential triggers for learners in working through these tasks. You may find it helpful to set parameters to have a safe environment for young people. The Senior Phase – benchmarking tool, Senior Phase – learning pathways design and Curriculum Co-Design from Education Scotland sets reflective questions to help you assess your Senior Phase provision. School leavers transitions – a targeted approach in West Dunbartonshire is a bespoke and tailored personal and social development intervention for young people in their Senior Phase. The offer is for those pupils identified at risk of entering a negative destination upon leaving school. The early intervention approach increases the young person's chance of moving into a positive and sustained destination.

You may wish to refer to and/or reflect on information from GTCS A children's rights-based approach, Broad General Education topics such as Mental, Emotional, Social & Physical wellbeing and Planning for Choices & Change may be useful to you to provide support depending on the needs of individual learners. For example, the Senior Phase Relationships IRL or the NHS resource [to be added] that may also be relevant for your learner/s. You may have to support the learner to go through some of the tasks suggested in 'Using the NHS as a patient' as the tasks are linked to the NHS resource [to be added]. There are a number of different self-study activities that enable learners to explore and examine the NHS in its widest sense. This resource topic affords learners the opportunity to closely examine what their current and future needs maybe and how these may change post-16/school. The final section helps learners plan their next steps and may help you support learners as they develop their actions plans, storyboards or mindmaps. If you work in an ASN setting please see the exemplification from Buchanan High School, North Lanarkshire in the Download section that may be of use.
The aim of this IRL topic is to provide learners with a safe, supportive environment to:
examine how using the NHS will change for them as they transition beyond school,
explore different aspects of the NHS that are directly relevant to their lives/lived experiences,
understand where to go, what to ask and how to have their needs met when utilising NHS services/service provision.
For Learners:
What is this?
This topic is written to give you a chance to think about how you use the NHS now and how this might change for you in the future. Use the prompts to guide you through areas that are of interest/relevant to you. This will help you to understand how using the NHS may change for you, allow you to explore various options and alternatives to find out what things really matter to you. There is no single 'right' answer – what you find out is relevant to you and is likely to be different from someone else.
Why should I use it?
This topic area gives you the time to explore/examine this issue in greater detail and let you apply it in real life to see how you can find answers for things that are important to you. You can look at how you use the National Health Service (NHS) as a patient and/or the types of jobs that you could apply for in this organisation. You can take some time to think about the questions and explore the information you find out. Think about how this information will be of use to you right now and in the next couple of years.
What do I need?
All you need is something or somewhere to keep the information you find out – this might be your phone, your GLOW One Drive, notebook etc. You can work in whatever way is best for you e.g., research online, library, or in small group.
What do I do now?
Start at the section titled 'Using the National Health Service', read the information in each section and then move to the next area that is of interest. Work through these and keep a record of what you find out that is important to you. Once you have gone through all the information there are some final questions that will help you write an action plan to help you but you may have other questions you want to explore.
using the National Health Service (nhs)
What are my rights?
As you move from school to the next phase in your life the way you use or think about the NHS may change. Have a look at some information about your rights, as a young person in general, what you can do at what age and frequently asked questions about rights. This covers lots of things so take your time to think about why it might be important for you to know your rights in relation to health.
Using the NHS as a patient
As you think about the next stage in your life the way you use the NHS may change – maybe in small ways but maybe in quite big ways. Have a look at the information on the websites and in the activities, think about the points that you may not have considered and take some time to reflect on the questions.
Find out what you know by using the Realistic Medicine NHS Quiz (in Downloads) . What did you find out that surprised/interested you?
Look at Realistic Medicine 5 Questions (in Downloads). Think about where you would go if you had different questions about your health.
Think about what you might want to know from different health care professionals. What are your choices/rights/risks about your options?
Look at Realistic Medicine Shared Decision Making (in Downloads). Answer the questions, and watch the videos, in Part 2 – what decision do you need to make? What is the problem? What choices might you have?
Look at Realistic Medicine Making the Right Choice (in Downloads). Which part of the NHS would you go to if you needed help with the illnesses listed? Hospital, doctor, pharmacist etc. do you know where you would find each of these locally? How could you find out?
Look at Realistic Medicine Patient Journey (in Downloads). Answer the questions in Part 1 – what have you found out about using your GP? Answer the questions in Part 2 – who works in a GP practice and how can they help you? Do you know where your local GP practice is and the types of services they offer? How could you find out more about these services?
Do you know the name and address of your current doctor/dentist/optician etc. and how to change to a different doctor/dentist/optician etc.? Young Scot have a range of information that might be of interest, for example, Do you know where to go when you are ill? What happens when you see a doctor? How do you register for a dentist? How do you book an eye appointment? Where can you get emergency contraception? Do you know what happens when you go for an STI test?
Think about how your use of the NHS change as your leave school? Is there someone you trust that you could discuss any concern with? For example, a teacher or a family member who has been through any of these things?
Long term/specific use of the NHS
You may already regularly attend a clinic at your local hospital e.g., University Hospital Monklands (in Airdrie, North Lanarkshire) or University Hospital Hairmyres (in East Kilbride, South Lanarkshire) but have you thought about how your use of this service will change once you move into the adult clinic?
Which clinic/s do you regularly attend?
Which hospital to you usually go to at the moment?
How do you get there?
Who usually goes with you to your appointments or makes your appointments?
Have you been told when you will transfer to the adult clinic?
Do you know who you would ask about this at your current clinic?
Where is the adult clinic?
How will you get there?
How will you make your own appointments?
What other points from 'Using the NHS as a patient' that you looked at earlier might be important for you to find out?
NHS as a potential employer
You might be thinking about your future career and not considered the NHS may be a possible employer. Take your time to go through the following and find what is of interest to you.
What types of jobs do you think the NHS has to offer? Have a look at the information you have gathered using My Work of Work or other information from Skills Development Scotland that might be helpful.
Look at Realistic Medicine Health Jobs Activity (in Downloads). Answer the questions in Part 1, think about the types of jobs in the NHS – are there any that are of particular interest to you?
Then, watch the videos in Realistic Medicine Jobs Activity Part 2 – what have you found out? What are the different careers/roles in the NHS? What are you interested in?
You might be interested in being a volunteer in the NHS – how could you do this? Have a look at the Volunteering IRL for some more ideas/information.
Is there someone you trust that you could discuss this with? For example, a friend who has been working in the NHS.
Other things to think about
Whatever your current use of the National Health Service there may be some other things to think about that you have not already covered. Take some time to go back over the information you have that is important to you and think about anything else you would like to find out about.
What would you do if you felt unwell?
What questions would you ask your GP/dentist/optician etc. if you did not agree with what they said?
Where would you go for advice that you could trust?
If you are moving to an adult clinic what else do you need to find out? Who could you ask?
Who might you talk to/go to if you have any concerns about using the NHS?
You may also want to take some time to explore NHS Lanarkshire, NHS 24, NHS inform and Scotland's Health on the web for further information that is relevant to you.
So, what next? My action plan
Now that you have looked at all the information/tasks in the section/s you are interested in it will be useful for you to bring everything together so you can see what you want to do next. You could write your action plan in whatever way you like, for example a story board or a mind map, to help you think about what you found out and what things you need to do. Take your time and answer as many questions with as much detail/information as you can but there is no need to answer all the questions. If you want you can discuss these with a teacher or someone else you trust.
Where am I now? What have I found out? How will I use this? How will this help me?
How do I feel about these changes?
Where do I want to get to/go?
What do I need to do? What should I ask – myself/others about this?
What else do I need to find out/know about?
What will be different for me 16+? What are my rights?
What actions do I need to take? What should I do next? Where can I go for more help/information/support? What else do I need – resource/s, information?
What timescale will I need for these actions?