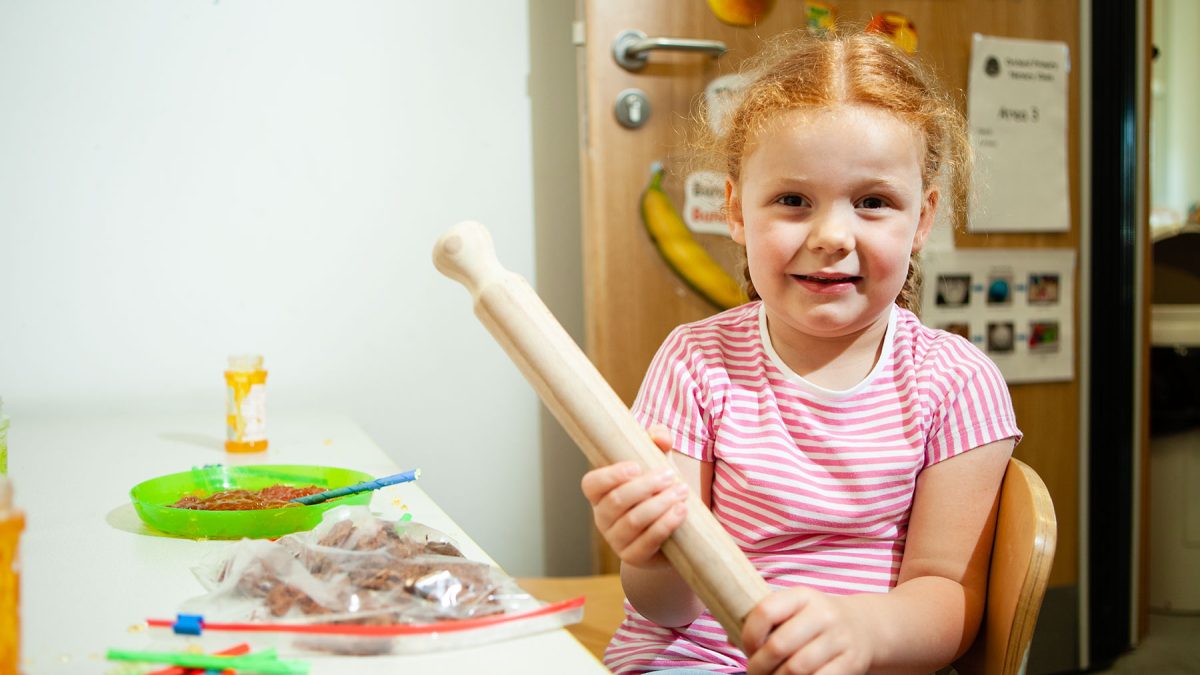 The start of our safe food journey
About this Guide
This Early Level guide will help you to create activities around the wellbeing indicator of Safe using the Food and Health section of the Health and Wellbeing curriculum.
Suggested HWB Experiences & Outcomes
HWB 0-15a

I am developing my understanding of the human body and can use this knowledge to maintain and improve my wellbeing and health.
HWB 0-33a

I am becoming aware of how cleanliness, hygiene and safety can affect health and wellbeing and I apply this knowledge in everyday routines such as taking care of my teeth.
Suggested Learning Intentions
To begin to recognise the importance of cleanliness, hygiene and safety within everyday routines.
Suggested Success Criteria (I Can…)
HWB 0-33a

Demonstrate hygiene and safety when preparing and handling food, with support.
HWB 0-15a

Describe, in simple terms, what germs are and how I can stop them from spreading.
Suggested Learning Experiences
Sorting and matching activity – children to place real or pretend foods and drinks in the correct storage places eg, cupboard/fridge etc.
Discuss when and why they would wash their hands at nursery/school/home.
Make a set of simple hygiene and safety rules for their peers to follow eg, annotated photo display.
Discuss/illustrate ways to prevent the spread of germs eg, covering mouth/nose when coughing/sneezing.
Design posters to be displayed near the sinks reminding the pupils of good hand hygiene.
Experiment with ultra-violet light germ detector comparing the difference between washing and not washing hands.
Provide children with opportunities to practice cutting soft fruit and vegetables and to experience using cutlery safely eg, preparing food for consumption at the snack table.
Provide children with the opportunity to set up for snack time and help to wash and clear away equipment.
Mindmap all those who can help them when they are ill – nurses, doctors, chemists, dentists, parents, carers.
Invite nurse, health visitor, dentist, chemist to talk to children about ways to prevent the spread of infection.
Suggested Cross-Curricular Links
EXA 0-02a

TCH 0-01a

With support, create a short video demonstrating how to cover your mouth when you sneeze.
LIT 0-21b

Find different ways to record a thank-you to anyone who has come in to support the learning.
Suggested Word Bank
Safe
Safety
Hygiene
Risk
Space
Care
Danger
Clean
Harm
Tidy
Germs
Spread
Infection