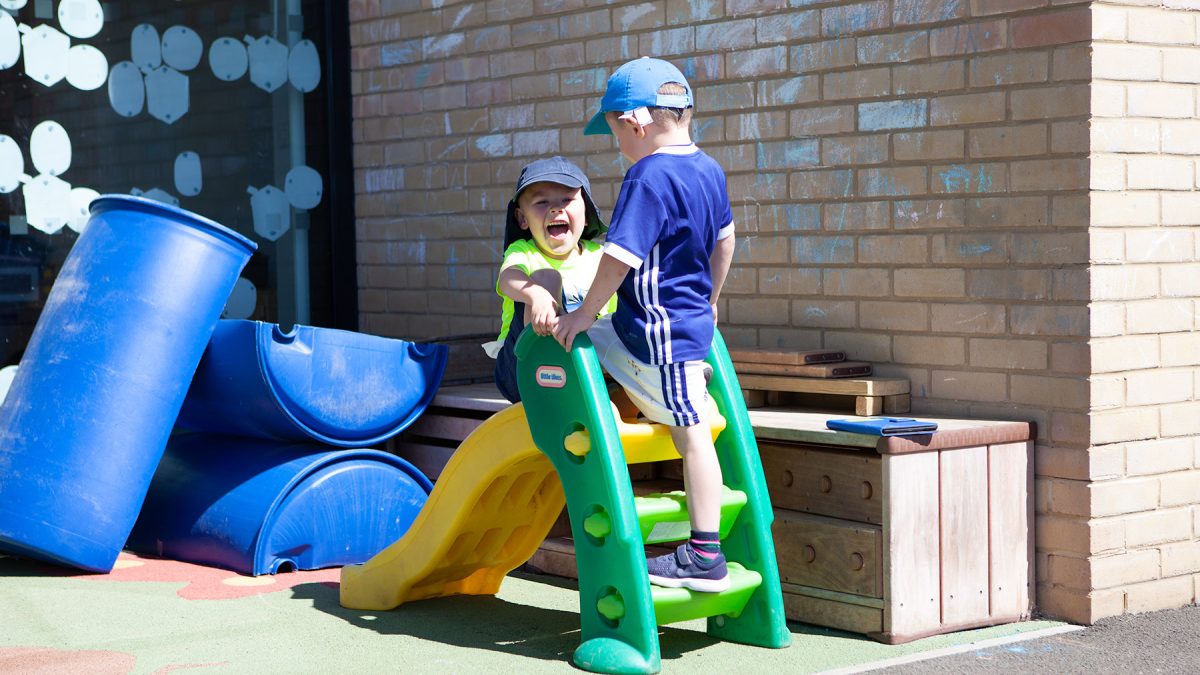 The start of our nurturing journey
About this Guide
This Early Level guide will help you to create activities around the wellbeing indicator of Nurtured using the Healthy Lifestyles section of the Health and Wellbeing curriculum. Healthy Lifestyles combines the experiences and outcomes used in PSE benchmarks.
Suggested HWB Experiences & Outcomes
HWB 0-03a

I understand that there are people I can talk to and that there are a number of ways in which I can gain access to practical and emotional support to help me and others in a range of circumstances.
HWB 0-05a

I know that friendship, caring, sharing, fairness, equality and love are important in building positive relationships. As I develop and value relationships, I care and show respect for myself and others.
HWB 0-44b

I understand the positive things about friendships and relationships but when something worries or upsets me I know who I should talk to.
HWB 0-45a

I know that there are people in our lives who care for and look after us and I am aware that people may be cared for by parents, carers or other adults.
Suggested Learning Intentions
To know that family and friends are important to health and wellbeing.
To begin to understand what is required to form good friendships.
To know who can help them when they are worried or upset.
Suggested Success Criteria (I Can…)
HWB 0-03a

Describe people who are special to me at home and school.
HWB 0-05a

Discuss what makes someone a good friend.
HWB 0-44b

Identify people who can help me when I am worried or upset.
HWB 0-45a

Appreciate that everyone comes from different kinds of families.
Suggested Learning Experiences
Draw round hand and for each finger draw/write names of people who are special to them at home and at school. Discuss why they are special, thinking about what they do and how they make you feel.
Create a wall display using photos/drawings/paintings of people who are special to them.
Make a friendship tree with photos of children and what qualities they have they make them special friends written on the leaves.
Draw the things that people do to help them at home: – cook, clean, buy clothes, and discuss how we know that these people love and care for us and what we can do to show we love them in return.
Look at pictures of children playing happily together – consider how we know they are happy and having fun.
Provide opportunities for children to play and work together to develop their social skills and confidence eg, role-play, playground games.
Make a friendship stop for children to visit if they need a friend to play with in the playground.
Create a buddy system to encourage children to look out for each other (may be useful for transition from nursery to primary; children staying in nursery could pair up with 'new children' to help them settle in.
Talk about who their friends are and what makes them a good friend.
Suggested Cross-Curricular Links
LIT 0-01b

Read a range of different stories with friendship, caring and sharing as the main them eg Elmer by David McKee; The Rainbow Fish by Marcus Pfister; The Ugly Duckling.
LIT 0-26a

Make a 'recipe for a good friend' listing the qualities that they would expect from a good friend.
EXA 0-05a

Build a totem pole of children's faces. Children brainstorm attributes of a likeable person and allocate to each of the faces.
EXA 0-13a

EXA 0-14a

Role-play friendship/relationship situations
Suggested Word Bank
Friend
Friendship
Caring
Sharing
Kind
Happy
Listen
Take Turns
Respect
Fun
Trust
Truth
Listen
Helpful
Together