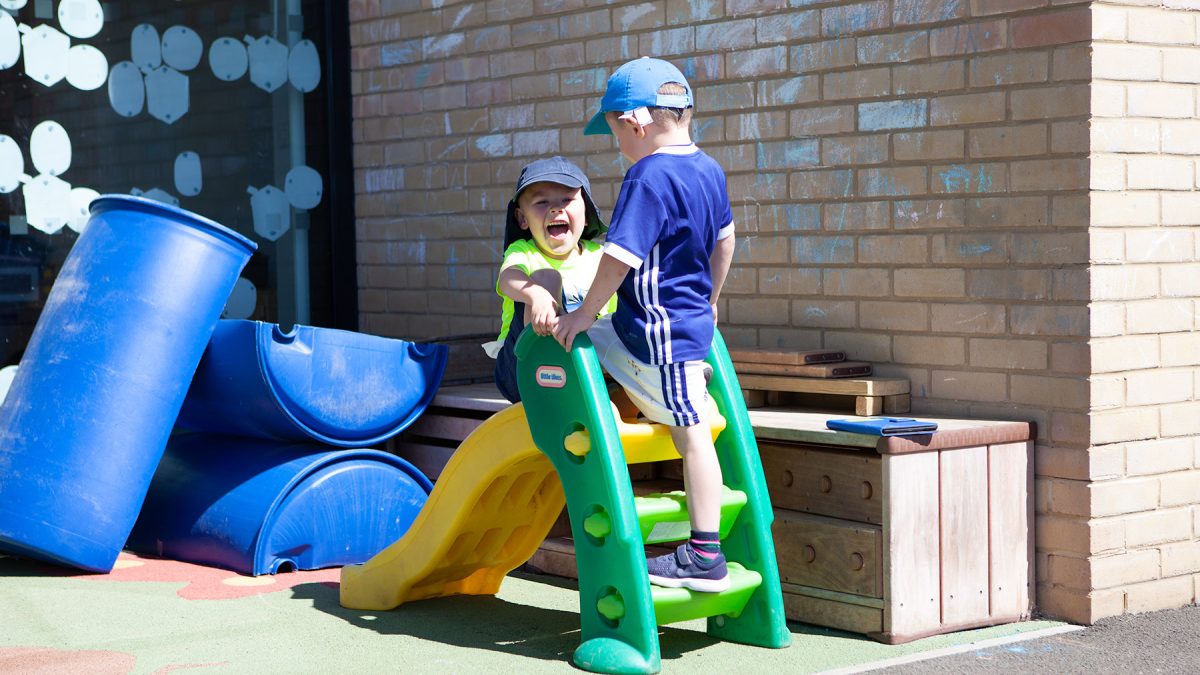 The start of our healthy journey
About this Guide
This Early Level guide will help you to create activities around the wellbeing indicator of Healthy using the Healthy Lifestyles section of the Health and Wellbeing curriculum. Healthy Lifestyles combines the experiences and outcomes used in PSE benchmarks.
Suggested HWB Experiences & Outcomes
HWB 0-11a

I make full use and value the opportunity I am given to improve and manage my learning and, in turn, I can help to encourage learning and confidence in others.
HWB 0-06a

I understand the importance of mental wellbeing and that this can be fostered and strengthened through personal coping skills and positive relationships. I know that it is not always possible to enjoy good mental health and that if this happens there is support available.
HWB 0-19a

In everyday activity and play, I explore and make choices to develop my learning and interests. I am encouraged to use and share my experiences.
HWB 0-48a

I am learning what I can do to look after my body and who can help me.
Suggested Learning Intentions
To begin to recognise what is needed to stay healthy.
Suggested Success Criteria (I Can…)
HWB0-6a

Begin to talk about different types of feelings and different ways to cope with them.

Demonstrate how to ask for help when feeling sad, angry or upset.
HWB 0-19a

Give examples of healthy habits in my day-to-day routines.
HWB 0-11a

HWB 0-48a

Identify ways in which I can help myself and others to become more healthy at home and school.
Suggested Learning Experiences
Mindmap what the term 'healthy' means – draw what they think a 'healthy' person looks like.Try to reflect that healthy emotions are important and they are not visible on the outside of the body.
Taking photos of the children smiling , as well as showing other emotions, will help them to understand how their face reflects what they are feeling.
Discuss/create a story board of their typical day, split into activities they do in the morning, afternoon and evening eg, get washed and dressed, eat breakfast, brush their teeth, go to nursery/school, play with friends etc. Children should be encouraged to discuss/highlight which of their activities are healthy and which are not so healthy. Discuss what they could do differently to make the less healthy activities more healthy. This is also a good opportunity to discuss how to handle emotions in a healthy way. It is ok to feel angry but it needs to be handled in an effective way.
Record (photos/video) of healthy activities they have done over a day/week and create a scrapbook/floor book of the healthy activities that children have participated in both at home and at school.
Draw people, places and food that can help them stay healthy eg, dentist, leisure centre, fruit.
Invite some people in to talk about the jobs they do to help adults and children with their health eg dental hygienist, Child Smile Team.
Describe ways in which they could become more healthy – walk to school,make regular visits to the dentist, drink water, go to bed early and eat breakfast.
Children could become 'healthy buddies' to their friends/parents eg, suggesting healthy alternatives when out doing the shopping, walking to school instead of taking the car, encouraging their parents to brush their teeth in the morning and at night.
Organise a Health Promotion Day/Week in the class/nursery where children can showcase to parents what they have been learning about in terms of healthy behaviours. Parents could take part in healthy food preparation activities and tooth brushing routines and find out ways in which they can continue these healthy behaviours at home.
Suggested Cross-Curricular Links
EXA 0-14a

EXA 0-18a

Role-play/perform action songs about daily routines eg, getting washed/dressed. Set up a role-play corner eg, doctors, dentist, grocers shop etc to allow children to explore healthy choices and behaviours.
SOC 0-16a

Find out about people who can help us in the wider community to help them become healthy.
SOC 0-17a

Identify places in their community which can help them become more active/healthy eg, swingpark, leisure centre etc. Consider how and when they would use these facilities.
Suggested Word Bank
Happy
Sad
Healthy
Diet
Exercise
Rest
Sleep
Tired
Hygiene
Clean
Excited
Fit
Well
Strong
Choices
Less
Active
Exercise
Team
Help
Support
Family
Friends
Adults