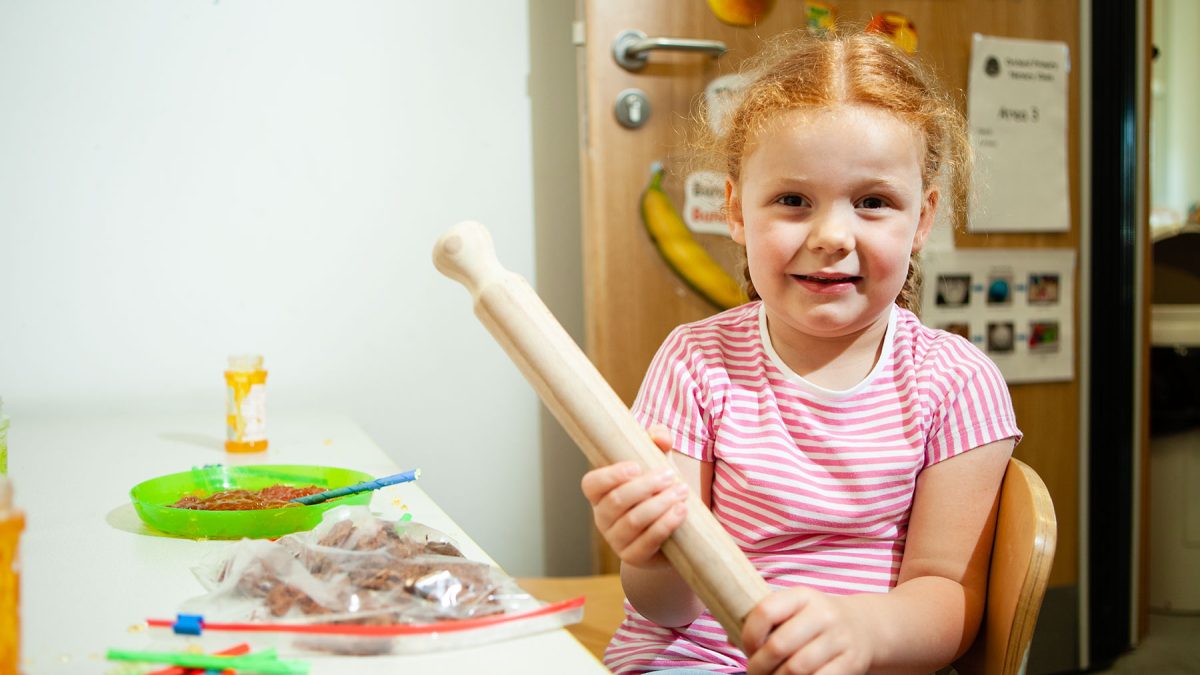 The start of our Food Energy Journey
About this Guide
This Early Level guide will help you to create activities around the wellbeing indicator of Active using the Food and Health section of the Health and Wellbeing Indicators.
Suggested HWB Experiences & Outcomes
HWB 0-30a

Together we enjoy handling, tasting, talking and learning about different foods, discovering ways in which eating and drinking may help us to grow and keep healthy.
Suggested Learning Intentions
To know that energy comes from food.
To understand the importance of eating a healthy breakfast.
Suggested Success Criteria (I Can…)
HWB 0-30a

Give examples of the kinds of foods that give us energy eg, pasta, cereals.
HWB 0-30a

Identify why drinking water is an important part of everyday.
HWB 0-30a

Discuss reasons for eating a breakfast every day.
HWB 0-30a

Select and prepare a simple healthy breakfast, with support.
Suggested Learning Experiences
You may want to focus on the carbohydrates/starch section of the Eatwell Guide when talking about energy and food. Ensure children understand that fats and sugars, whilst providing energy, are the less healthy option.
Investigate activities that use lots of or little energy.
Match and sort foods which are from the carbohydrate/starch section of the Eatwell Guide eg, bread, pasta, rice, potatoes, cereals.
Discuss the importance of eating a healthy breakfast – to learn, play, grow.
Consider what might happen/how you might feel if you do not have a breakfast eg, tired, weak.
Select/sort foods that could be included in a healthy breakfast. This can also be the chance to show the children a different range of interesting options eg Hummus on toast.
Discuss favourite breakfast foods and create a simple breakfast, with support eg, toast and butter, cereal and milk, porridge.
Look at what people drink at breakfast time, make a list.
Think about reasons why people need to drink water as well as eat food.
Plan a competition with children and adults to see who can have six to eight drinks per day (approximately 1 litre). Everyone could add a tick to a wipe clean board every time they have a drink. If they choose to have water, they could add a star to show how important water is.
Suggested Cross-Curricular Links
MNU 0-11a

MNU 0-16a

Compare different sizes of dough; make shapes with dough; compare sizes and shapes of bread.
MNU 0-20a

Create a graph/tally chart of favourite breakfasts.
EXA 0-02a

Encourage the children to make a picture of their own breakfast using a variety of different collage materials.
SCN 0-04a

Investigate different sources of energy that comes from other sources eg, sun.
SCN 0-12a

Sensory activities eg  touching/playing with pasta/spaghetti.
LIT 0 09b

Read 'Goldilocks and the Three Bears' and focusing on Goldilocks eating porridge – children could write instructions for making porridge
Suggested Word Bank
Energy
Fuel
Active
Carbohydrates
Starch
Cereal
Potatoes
Bread
Rice
Pasta
Eatwell Guide
Healthy
Breakfast
Porridge