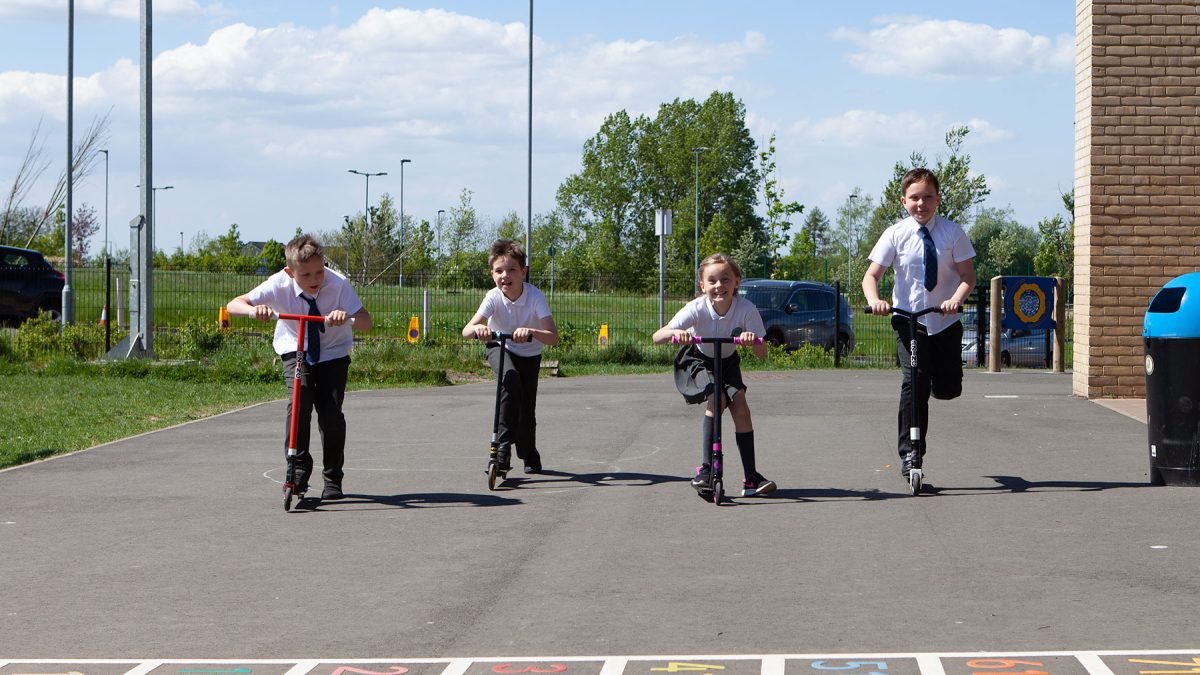 Active Travel
Active Travel
Scottish Executive established the Scottish School Travel Advisory Group (SSTAG) in July 2000 to examine issues and practical means of better managing school travel, encouraging as many children as possible to walk, cycle or take public transport.
Since the development of School Travel Planning posts in 2003, Schools have been encouraged to tackle these issues by developing their own School Travel Plans and work on School Travel Plan initiatives.
The School Travel Plan:
What is it?
A document that:
Summarises current travel patterns and traffic problems
Sets targets
Identifies solutions
Addresses all aspects of the journey to school and encourages:

Walking
Cycling
Use of public transport
Better management of remaining 'school run' vehicles
How will travel plans benefit our schools?
Everyone – from individuals at school to the whole community – will benefit from opportunities to:
Reduce traffic congestion around schools, thus increasing personal safety.
Develop road safety skills, increasing independence and self-esteem.
Increase travel awareness and widen choices.
Improve health and fitness.
Improve behaviour in school and on the school journey.
Establish safer walking and cycling routes.
Reduce pollution and increase environmental awareness.
Improve community awareness, promoting good relationships between pupils and the community.
Build links between parents and strengthen home-school links.
Reduce driving stress and improve journey.
Information, resources, materials etc that schools need to set up and run their own active travel projects can be found on the following links.