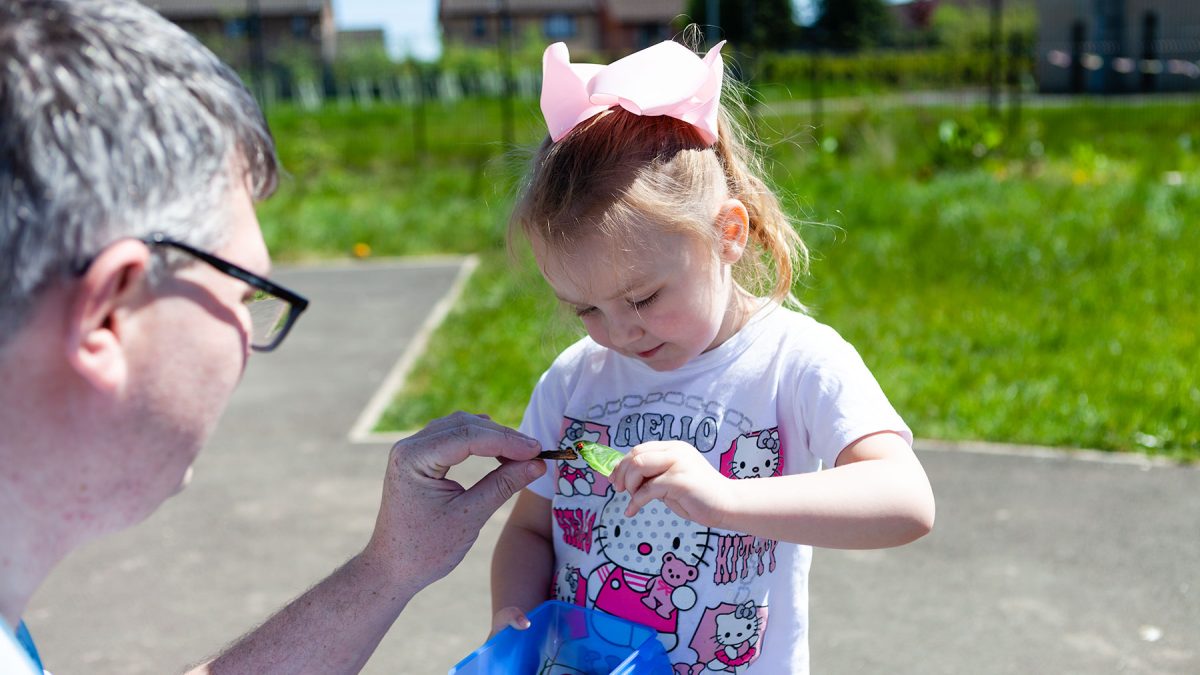 Events and Wider Health & Wellbeing Engagement
Health and Wellbeing (HWB) transcends the curriculum and is a central aspect to all our lives. Health & Wellbeing can be applied in a practical sense on a daily basis within our schools, our homes and our wider communities. Healthy Schools Partnerships provides additional support for our schools and wider communities that can be developed with partners to provide additional enhancement to Health & Wellbeing. Aspects that may be supported include:
Healthy Eating
Physical Education, Physical Activity and Sport
Healthy Lifestyle Choices
Personal and Social Education (PSE)
Parent/caregiver Engagement Guide (PRImary)
There is a wealth of curricular and extra-curricular activities that can be accessed to support Health & Wellbeing in school and the wider community. Wider community engagement at the heart of Health & Wellbeing can be supported by robust partnerships between education services and partners. In the primary sector the link "How to ….Guide to Parent Partnership Engagement" outlines how targeted inter-disciplinary forward planning can be achieved to effectively meet the specific HWB needs of establishments and their local communities.
Home School Link Letters (primary)
The Scottish Government support parental/family involvement in children's learning. 'Parents are the first and ongoing educators of their children and, as such, should receive information and support to help develop their child's learning at home, in the community and at school.'
Home School link letters help schools involve parents/carer givers and enable ongoing, two-way communication. These letters have age and stage appropriate suggestions and can be sent home with learners or uploaded to school websites. By utilising the Healthy Schools framework, individual schools are able to add their information about what is happening in their school/community once a month.
wider Partnerships & Healthy Schools Partnerships
There are many benefits to be gain working with wider partners to support Health & Wellbeing. However, informed planning is essential to ensure these partnerships are effective and support ethos of Curriculum for Excellence.
This document provides some guidance and key questions for Head Teachers, Health and Wellbeing co-ordinators, other school staff and partner agencies to consider whilst planning meetings are taking place regarding wider Health & Wellbeing provision.
some examples in action!
Here are examples that should give you some inspiration!
Big Chef, Little Chef (Early/Primary setting). Nutritionists from Lanarkshire Community Food and Health Partnership provided cookery sessions for children in Early Years assisted by their parents/family member. These sessions followed healthy eating recipes and involved learners using a number of practical cooking skills. Sessions were designed to develop knowledge of healthy foods and introduce a variety of food types. These recipes are given to participants and were replicated easily at home. The whole experience for participants was fun-filled and memorable.
Healthy Buddies (Primary/Secondary setting) Senior students from local secondary schools were employed through Voluntary Action Lanarkshire schemes. They worked with Active Schools/Leisure personnel using Saltire Community Involvement or SQA Sport Leader awards to deliver activities involving family groups. Senior pupils could also complete placements in cluster primary schools to assist in the delivery of healthy eating or healthy life choices. These types of projects enhanced the interconnectedness and pride within local communities.
Park Primary School, Oban, Argyll & Bute, have been using the Healthy Schools framework since 2016. They have found 'the three year rolling programme enables several teachers on the same level to plan together and share resources'. Feedback from staff is very positive and 'we feel it is easy to use while ensuring we are covering all the outcomes … planning takes up such a lot of teacher's time and we welcome anything which helps to reduce that'.